What's a Good Age to Teach Your Kids About Money?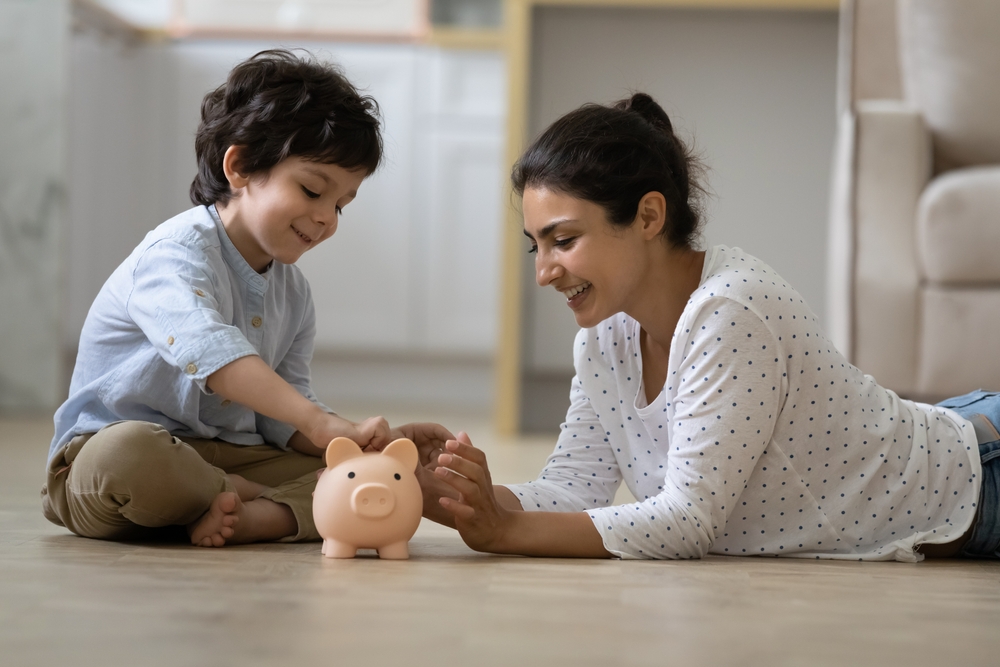 Money: it's what makes the world go 'round, making it something we all have to learn about sooner or later. But one question we commonly receive on the subject is, "When?" or more specifically, "What's the best age to teach my child about money?"
Teaching children about money can be a tricky balancing act. On one hand, it's important to instill a sense of financial responsibility early on, but on the other hand, it can be overwhelming for kids to grasp the concepts associated with the subject. It's completely understandable to question how to strike the right balance. Luckily, The Peoples Bank is here to help!
Start Early
One of the joys of being a kid is not worrying about money. While you don't want to expose young ones to the stresses of keeping up with mortgages and car payments, you can still begin to build their awareness of basic financial concepts by introducing them in ways they'll understand such as:
Counting coins and bills with them
Taking them shopping with you
Giving them a piggy bank
Grade Schoolers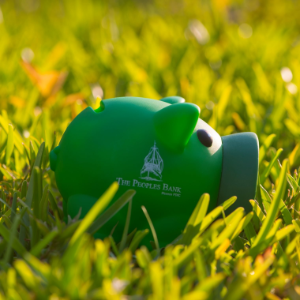 Try introducing delayed gratification. If you reward your child for good behavior by buying them a toy, use it as an opportunity to discuss the cost and what it's like to pay with money. Talk about the differences between wants and needs so they'll understand that while a toy is a want, something like food is a need. You can even turn education into entertainment by coming up with money-saving games, like a "No Spend Weekend" where you cook meals at home, check out movies from the library and play with toys you already have. How to get started:
Give your kids an allowance
Make a weekly budget
Encourage them to save up for a big purchase they "want" or prepare for college or other education after high school
These exercises will also teach children how to set achievable goals, experience satisfaction when reaching them and build confidence to continue setting goals throughout their lives.
High Schoolers
As they get older, evolve your approach: show them the benefits of saving their allowance money and how it can help them invest in bigger purchases over time. You can even encourage them to pursue their own financial ventures, like mowing lawns or babysitting, to help earn their own money and build up savings.
One of the best financial games for high schoolers is the "52 Week Challenge" – every week, you (or they) put an extra amount into savings. For example, you could start with $1 for the first week, $2 for the next, and so on, eventually leading to $1,378 by week 52!
No matter when you choose to start teaching your children about money, it's important that you do so with a bank that you trust. The Peoples Bank is here for any and all of your financial needs on the Road of Life. From the beginning with early financial education to helping you manage your retirement fund, we're right by your side every step of the way.
If you'd like to start teaching your children about money, Peoples Savings and Teen Green Checking accounts are perfect options to consider!
---