Vice President/Branch Manager Read H. Breeland to Retire After 28 Years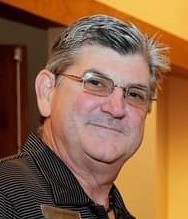 Read H. Breeland Announces Retirement After 28 Years at The Peoples Bank
The Peoples Bank would like to honor the Vice President/Branch Manager of our Orange Grove branch, Read H. Breeland, who is retiring after 28 years of service to the people of the Mississippi Gulf Coast.
Breeland was born in Biloxi, Mississippi, and his passion for both banking and people has been evident throughout his career, which began in Financing and Lending in 1985. He joined The Peoples Bank in October of 1994, where he eventually became our Vice President/Branch Manager in Orange Grove. Breeland says the most rewarding aspect of his role has been "Seeing my customers' needs met while helping them prosper." As he enters retirement, he most looks forward to spending time with family and friends. You've more than earned it, Read!
We are grateful for Read Breeland's remarkable contributions to The Peoples Bank and the Mississippi Gulf Coast community, and we wish him all the best in his retirement.

---