Tangy Kelly Celebrates 5 Year Anniversary with The Peoples Bank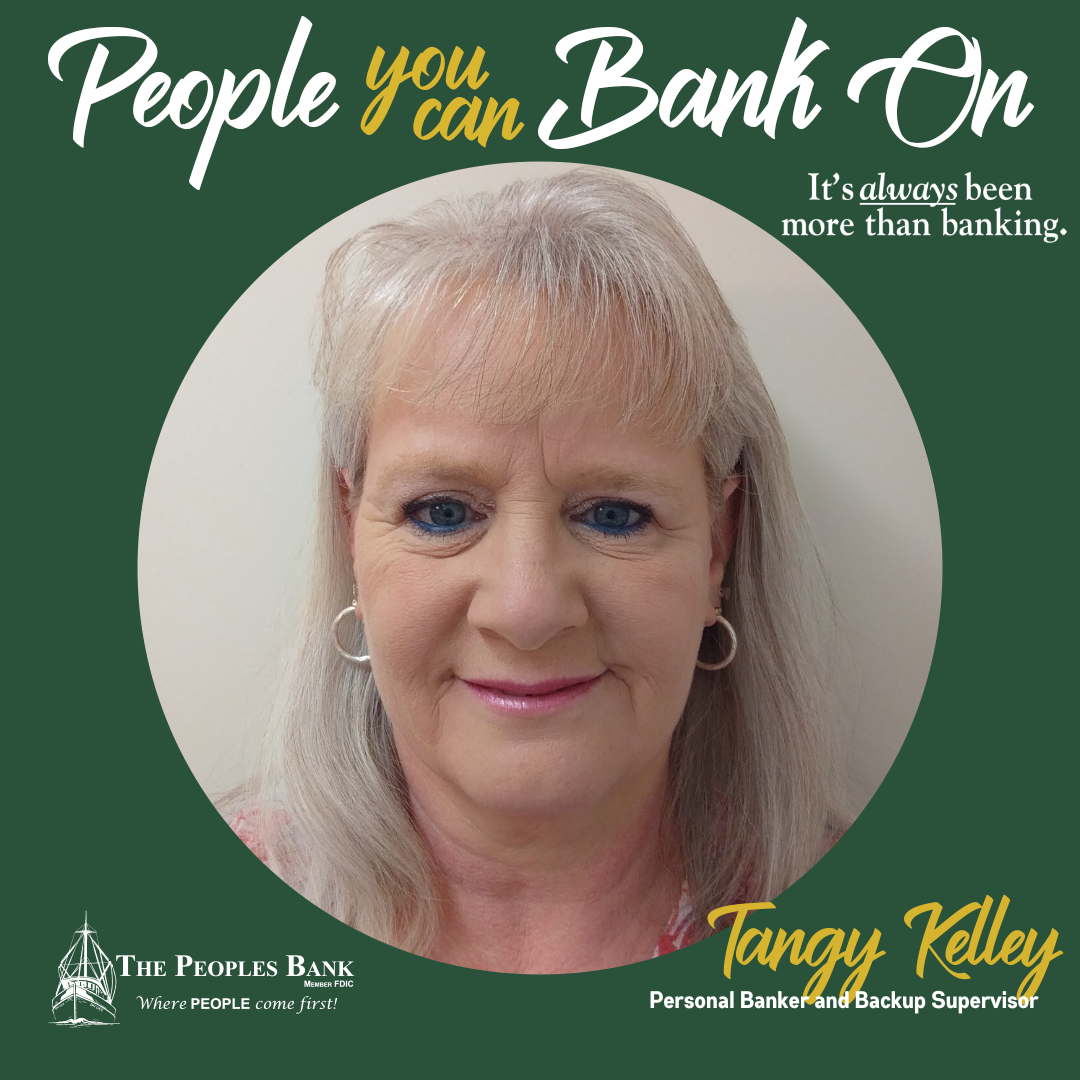 Tangy Kelly Reaches Her First Major Milestone in Banking.
Tangy Kelly is celebrating five years of working in the world of banking, all of them spent at The Peoples Bank! Coming down from Petal, Tangy has worked as a Personal Banker for five years and as a Backup Supervisor for two, all fueled by a passion for assisting both our wonderful customers and newly hired fellow Personal Bankers.
When it comes to location, Tangy's been all over with us, having worked at the Orange Grove, Saucier, Armed Forces Retirement Home, Waveland and Diamondhead branches before currently setting down roots at the Bay St. Louis Branch. What she's loved about working at so many different locations are the distinct lessons she's learned from the supervisor of each location, finding that every one of them has their own way of doing things. This is what leads to the one piece of advice she'd give to anyone looking to break into the financial world:
"Pay close attention to your supervisors when they're trying to help you with a problem because they've all been where you are now."
During her time with The Peoples Bank, Tangy has received multiple awards for Outstanding Number of Transactions, detecting counterfeit bills and even spotting a check forger. She's enjoyed her time here and we've enjoyed hers in equal measure. Congratulations, Tangy!
---