Patricia McRaney Celebrates 10 Years of Work at The Peoples Bank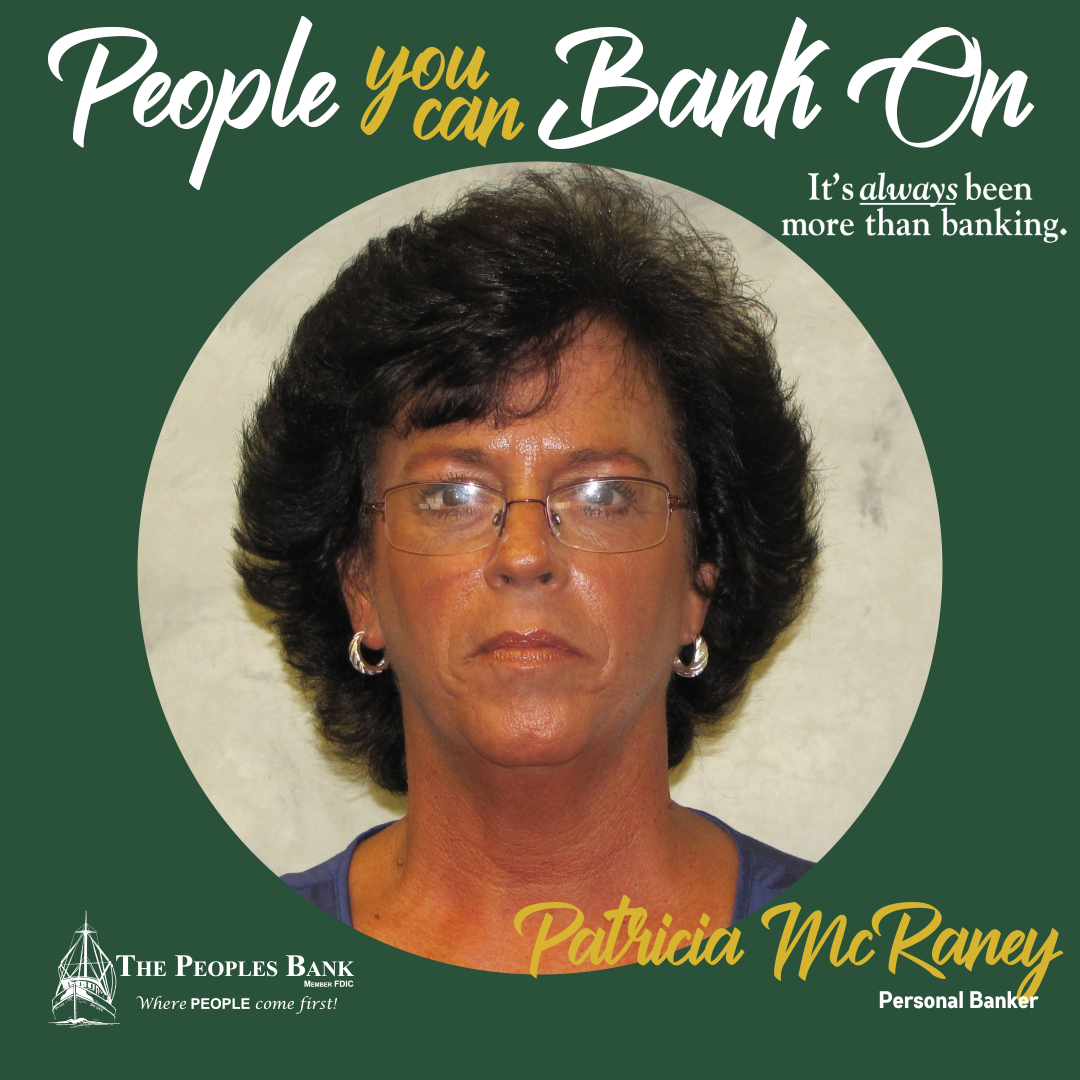 Congratulations to Patricia McRaney for 10 Years of Dedicated Service.
Patricia McRaney has recently surpassed an exciting milestone: 10 years of working at The Peoples Bank! Patricia comes to us from Gulfport, having worked 18 years in banking total and with 10 of those serving as a Teller and then Personal Banker with us.
Patricia's time with us has been full of surprises – with one of her favorite memories being the time an alligator decided to visit her branch! – which is why she stresses that one of the most important things that she's learned during her time here is the importance of paying attention.
Helping customers is her passion, and so she has made it a point to always dedicate a keen eye and thoughtful mind to her work, reducing errors and creating happier customers!
Thank you, Patricia, for 10 years of phenomenal service!
---