Minh-Tuyet Thi Nguyen Celebrates a Phenomenal 40 Years at The Peoples Bank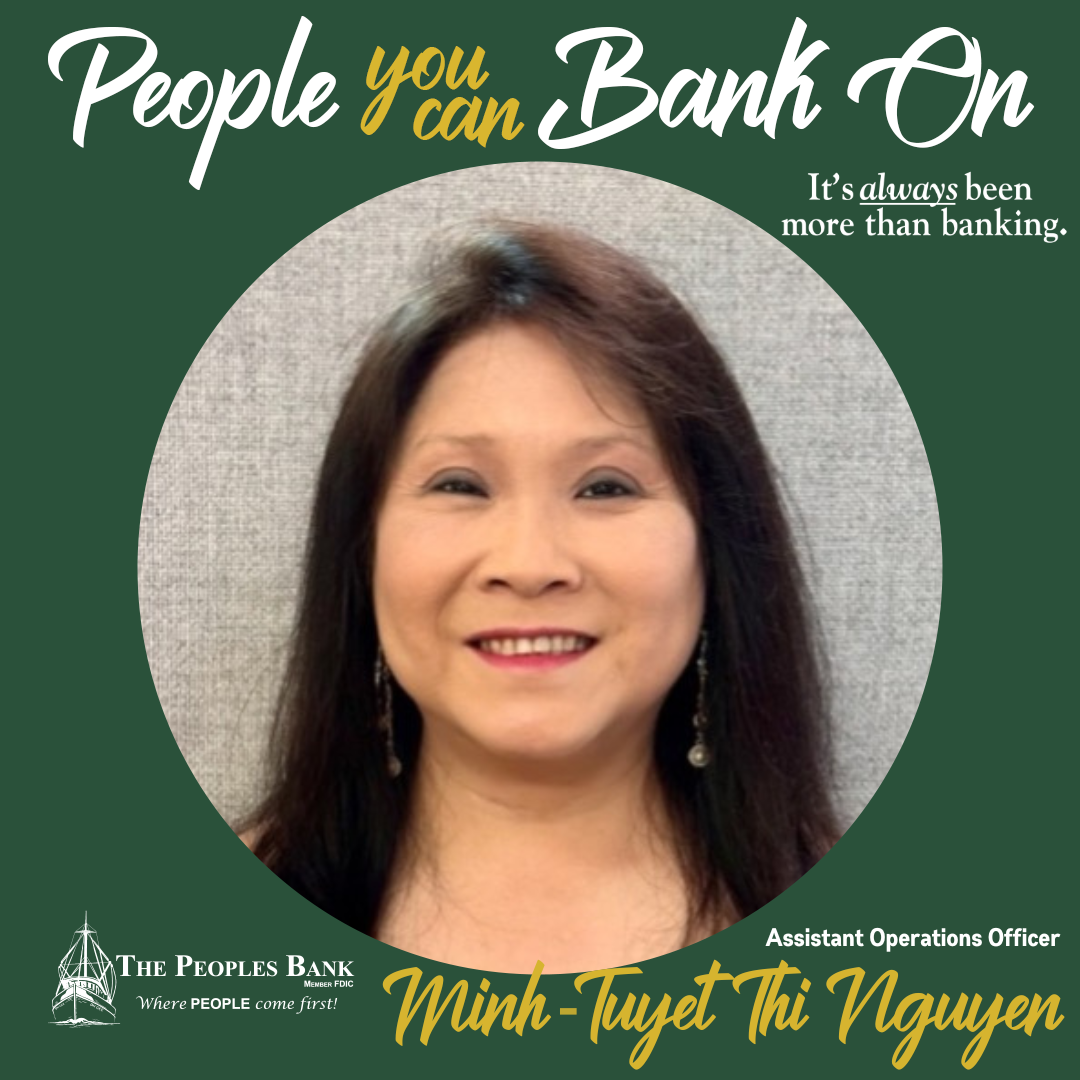 Congratulations, Minh-Tuyet Thi Nguyen, on this historic achievement!
We'd like to congratulate Minh-Tuyet Thi Nguyen for an incredible accomplishment: 40 years of working at The Peoples Bank! Originally from Vietnam, Minh was initially hired in 1983 as a Bookkeeper, immediately after graduating from Biloxi High School, by former employee Andy Carpenter. Today, she serves as an Assistant Operations Officer, a position that she's held for 15 years.
To Minh, one of her most cherished memories at The Peoples Bank is the time she was able to teach her co-workers how to make her family's famous eggrolls for a charity benefiting a beloved colleague: the fundraiser was a success and Minh is still known throughout the bank for her eggrolls to this day!
"It has been a long and wonderful journey," Minh says, "I have seen so many changes during my time at The Peoples Bank. I have collaborated with so many amazing people, many of whom have retired, but all have taught me so much about banking and about life."
From the bottom of our hearts, thank you, Minh, for your decades of amazing service at The Peoples Bank!
---