It Just Makes Cents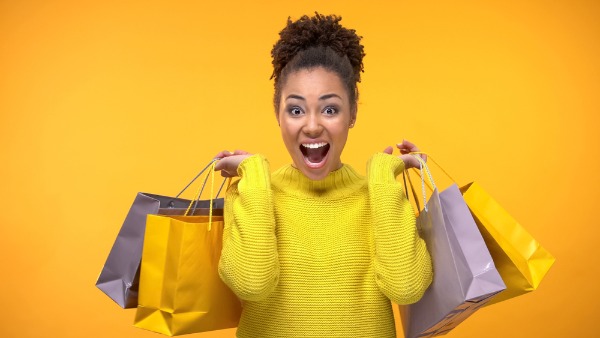 It Just Makes Cents. Our Cents Up Program is a Painless Way to Save
 When checking out at the counter, have you ever been left with the decision of what to do with your leftover change? Some of us fill up the cup holder in the car with loose change, while the rest ends up underneath the recliner. With Cents Up from The Peoples Bank, you can put that loose change to work for your future.
Cents Up is a feature that can be activated in your Peoples Bank checking account to allow every debit card purchase to be automatically rounded up to the next highest whole dollar amount. The excess (Round-up) amount can be designated to go into a savings or checking account.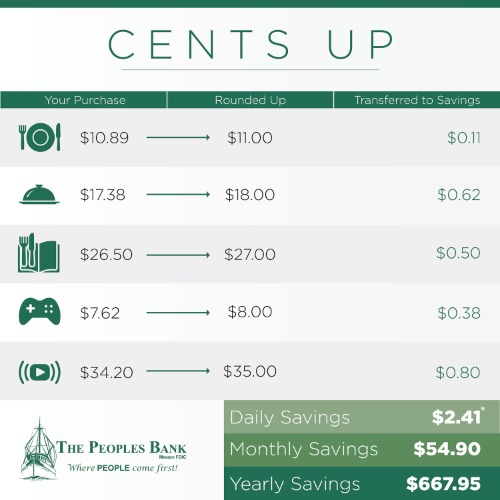 For example, if the Thanksgiving turkey for your family feast was purchased for $29.01, then the amount debited from your checking account will be rounded up to $30. The difference of 99 cents will transfer directly into the designated account.
This is a great and simple way to start saving, and the savings do not have to be just for yourself. You can designate the excess amount to go into anyone's savings or checking account if the account is at The Peoples Bank. This is perfect for a grandparent starting a college fund for their grandchild or a family saving up for its next vacation.
If you are looking for a great starter program as a young person, Cents Up is the perfect program to start down the path of saving for a better future. Once started, it's easy to ask about more detailed savings and asset management accounts to maximize savings over time. The earlier you start, the greater your money accumulates over time.
Not sure?  The great thing about Cents up is that you can try it out, and if you don't like it, you can turn it off. Our goal is to help you find a banking experience that works for you.
Are you ready to enroll in Cents Up with The Peoples Bank? Stop in at any of our Branch Locations or give us a call at (228) 435-5511 or email us at customerservice@thepeoples.com, and one of our personal bankers can help you get started, today!
---