How Much Do I Need to Save for Retirement?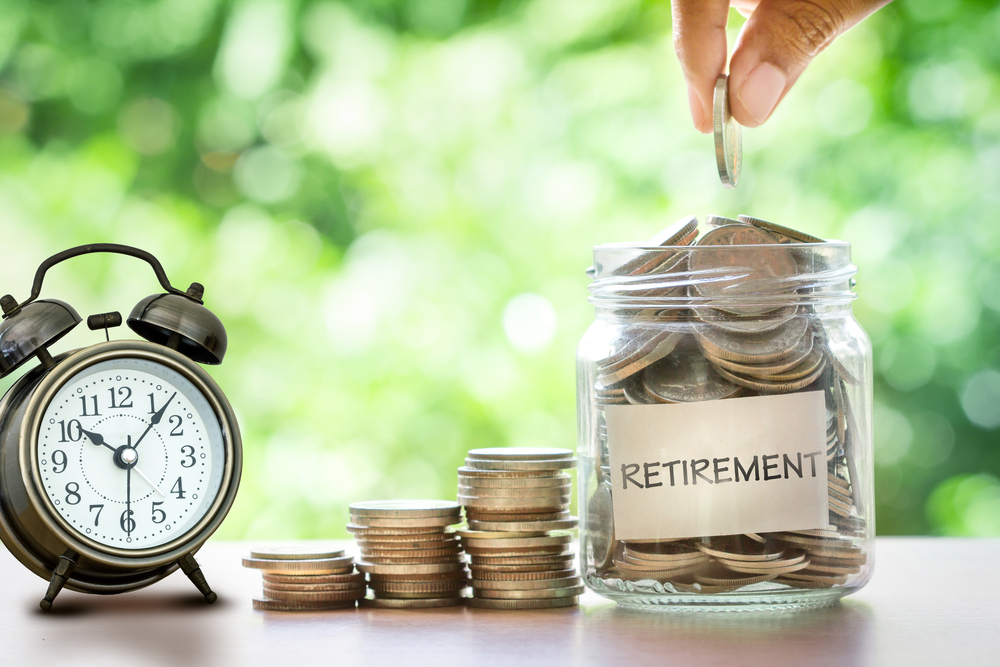 In life, we're encouraged to live in the moment, but that doesn't mean we shouldn't also be planning for the future. Retirement planning can often be a daunting process, with one of the most common concerns being how much money people should save. If you're looking to start saving for retirement effectively and as early as possible, here are some helpful rules of thumb you can begin working towards immediately.
The 25x Rule
The 25x Rule can help you establish a baseline goal for retirement funds based on your current spending. First, get an estimate of how much you typically spend during a month and then multiply it by 12. This will give you an approximate look at how much you spend during a year on basic expenses such as food, entertainment and recurring bills. Be sure to include major spending that doesn't occur monthly, such as annual or biannual renewals.
Next, take that yearly spending number and multiply it by 25. This will give you an idea of what that money will look like when stretched out over 25 years of retirement. From there, tweak that total based on your potential retirement lifestyle choices, such as choosing to stay in more or frequently go on vacation, and you'll get a rough estimate of how much money you should be striving to save! The total will look large, but try splitting it up into an amount you can reasonably set aside with every paycheck, and you'll reach your goal closer than you realize! Of course, you are not limited to traditional savings. A strategy can include investing, 401Ks, IRAs and investments, too.    
The 4% Rule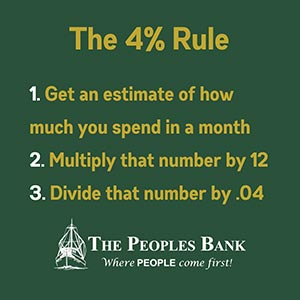 The 4% Rule assumes that you
could spend around 4% of your ultimate retirement savings every year, making it last about 30 years. This rule is especially helpful once you've already retired, but it can also help you with retirement planning by working backward. Similar to The 25x Rule, just get an estimate for how much you spend in a month, multiply that number by 12, and then divide that number by .04 (or multiply it by 12) to calculate your overall retirement fund goal: one that you can comfortably withdraw 4% from every year!
On the Road to Life, it can be hard to know where to go next, which is why The Peoples Bank is here for you every step of the way. If you'd like to learn more about how we can help you reach your retirement goals, visit our page on Retirement Planning, our blog post on saving for retirement early or our handy Retirement Plan Calculator. Lastly, if you want to discuss your goals one-on-one, contact a branch manager or our Trust and Asset Management department at (228) 435-8208.
---