Elizabeth Moser Reaches Five Years of Employment at The Peoples Bank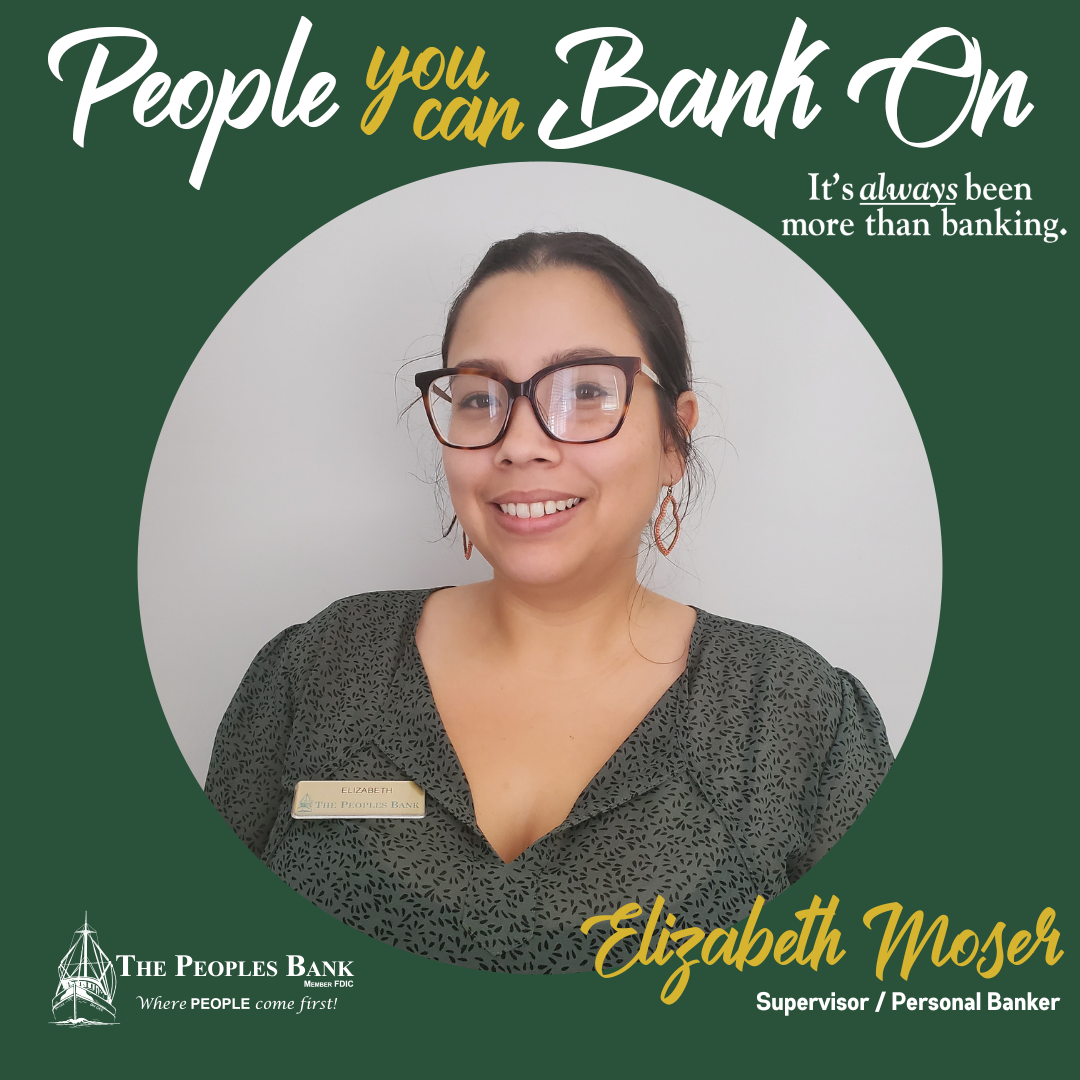 Elizabeth Moser Has Just Reached Her First Major Banking Milestone
We're celebrating with Elizabeth Moser as she achieves a commendable accomplishment in the world of finance: five years of employment at The Peoples Bank! Coming to us from Pensacola, Florida, Elizabeth's five years of working in banking have all been accrued at The Peoples Bank, with three of those years being dedicated to her work as a Supervisor alongside her hired position of Personal Banker.
Since 2018, Elizabeth has found it endlessly rewarding to help customers solve their problems, brainstorming with them to find the best course of action for any given situation. She's found specific requests to be particularly rewarding, such as helping customers find payments from years ago, as these are the tasks that make her truly feel accomplished in her work. It's this dedication to her customers that awarded her the Outstanding Customer Service Award in 2020.
"My best advice in banking is to just try, no matter what, and always give everything your best shot!"
Elizabeth's uplifting kindness is a genuine inspiration to us all, thank you so much, and happy five years!
---