Debora Batchelor Celebrates an Incredible 30 Years at The Peoples Bank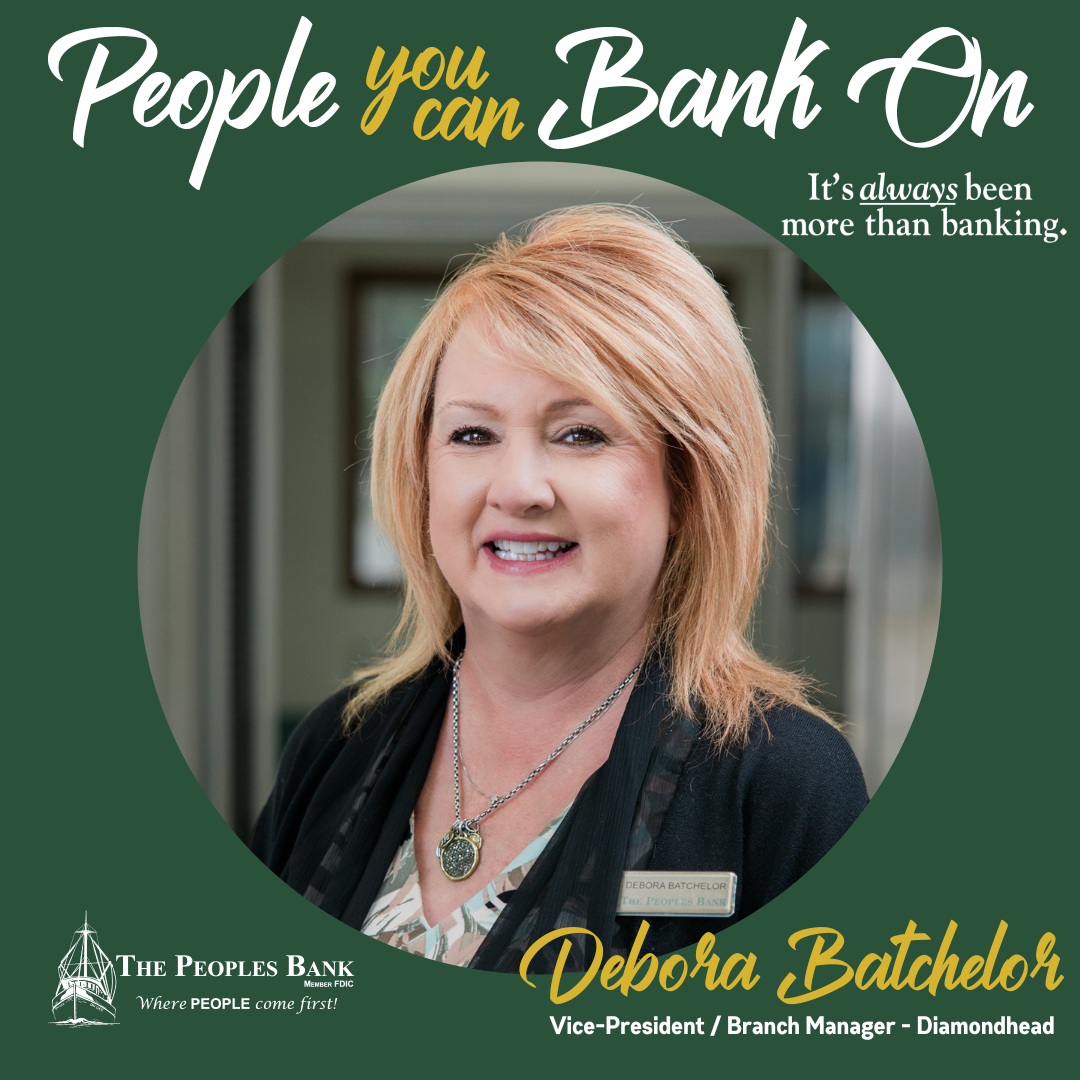 We commend Debora Batchelor for this momentous accomplishment.
Debora Batchelor has reached a truly amazing milestone: 30 years of working at The Peoples Bank! Originally from Pass Christian, Debora was first hired as a Loan Secretary on August 16, 1993. Since then, she has served as a Lender for many years and worked her way up to becoming Vice President / Branch Manager of our Diamondhead Branch.
Fittingly enough, Debora's role at The Peoples Bank is centered around people. The most rewarding parts of her job involve helping customers, meeting new people and actively participating in the community.
"I have made so many fond memories since working here. Helping others and getting a 'Thank You' note or flowers from a customer really touches my heart. This bank has been a family to me, and I have so much appreciation for everyone that has helped me out along the way. It has been so rewarding to work here," Debora says.
We can't thank you enough, Debora, and we hope to continue working alongside you for years to come - Congratulations, Debora!
---