Debbie Orr Celebrates an Incredible 25 Years with The Peoples Bank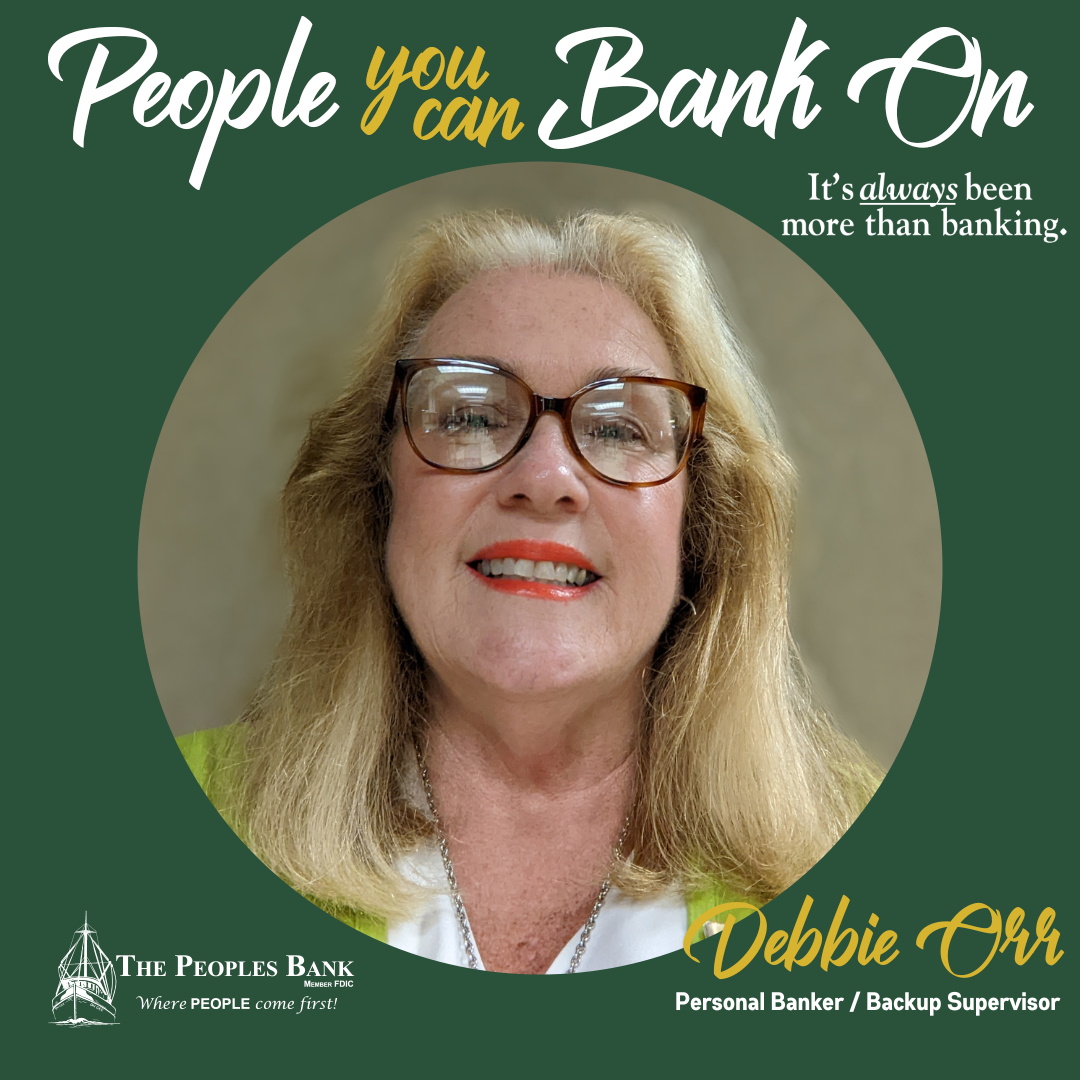 Congratulations to Debbie Orr for This Momentous Banking Milestone
Debbie Orr has achieved a truly remarkable feat in the world of banking: 25 years of employment at The Peoples Bank! Hailing from Long Beach, Debbie has been working with us since 1998 when she was hired as a Teller. From there, she's worked her way up to Personal Banker and Backup Supervisor, positions that she's served in for years within her 40 years of banking experience.
Being in the business for so long means that Debbie has accrued not only years of know-how, but also has been with The Peoples Bank through several formative chapters of its history.
"I started in Pass Christian and was part of the crew there when we lost our Branch to Hurricane Katrina. We watched the new Branch get built from the park for two years. It's one of many developments I've been able to experience first-hand, like evolving banking from calculators and tickets to computers and Check 21."
From the bottom of our hearts, Debbie, we appreciate your years of guidance and can't thank you enough for all that you do for us!
---