Congratulations Lorraine Miller - New Orange Grove Branch Manager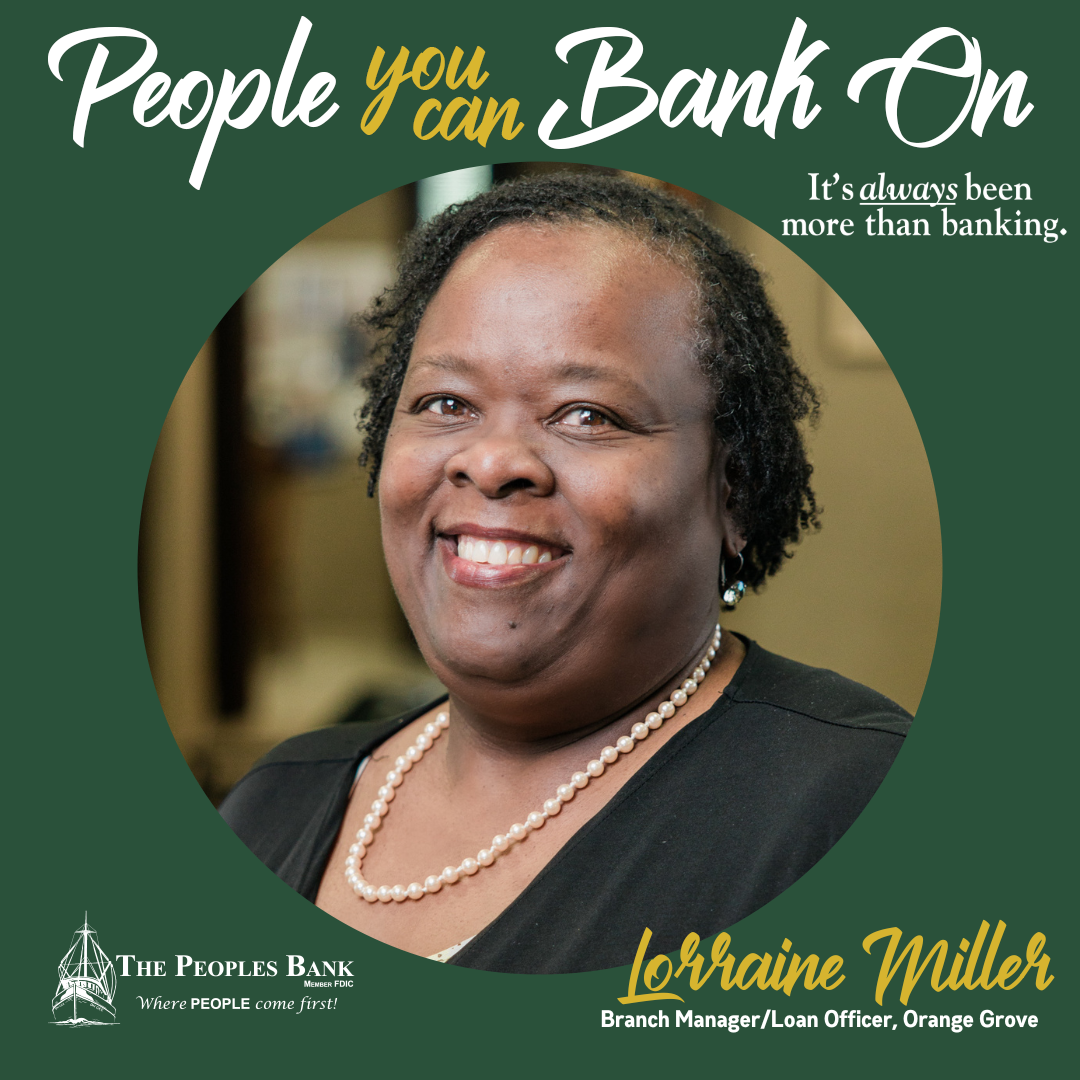 Lorraine Miller is the newest Branch Manager/Loan Officer of our Orange Grove Branch
The Peoples Bank would like to celebrate Lorraine Miller as the newest Branch Manager/Loan Officer of our Orange Grove Branch! 
Lorraine is a Mississippi Gulf Coast native, born and raised in Gulfport. She has a Bachelor of Science degree in Business Administration from the University of Southern Mississippi, alongside education at both the Mississippi School of Banking and Leadership Gulf Coast and has been working for The Peoples Bank since 2000. She has 29 years of experience in the banking industry and 22 of those have been at The Peoples Bank in various positions, such as Branch Manager/Loan Officer of our Pass Christian and Long Beach branches, alongside previous positions as a Teller and a Customer Service Representative. Lorraine is well-known throughout every community she's worked in as a dear friend that goes above and beyond to help her clients with their financial needs. Her current position actually isn't the first time she's worked at the Orange Grove Branch, as she worked there for several years after Hurricane Katrina. Lorraine says what she finds most rewarding about her position is helping people achieve all aspects of their financial dreams, whether it be purchasing their first home, building their dream home, growing their business or buying their first car. At the Orange Grove Branch, she looks forward to reconnecting and building new banking relationships with the community, and, in her free time, enjoying her favorite hobbies like traveling, shopping and spending time with her loved ones. 
Congratulations, Lorraine, on your latest accomplishment, we can't wait to see all the good you'll do for the people of Orange Grove!
---