Casey Dorgan Celebrates 10 Years at The Peoples Bank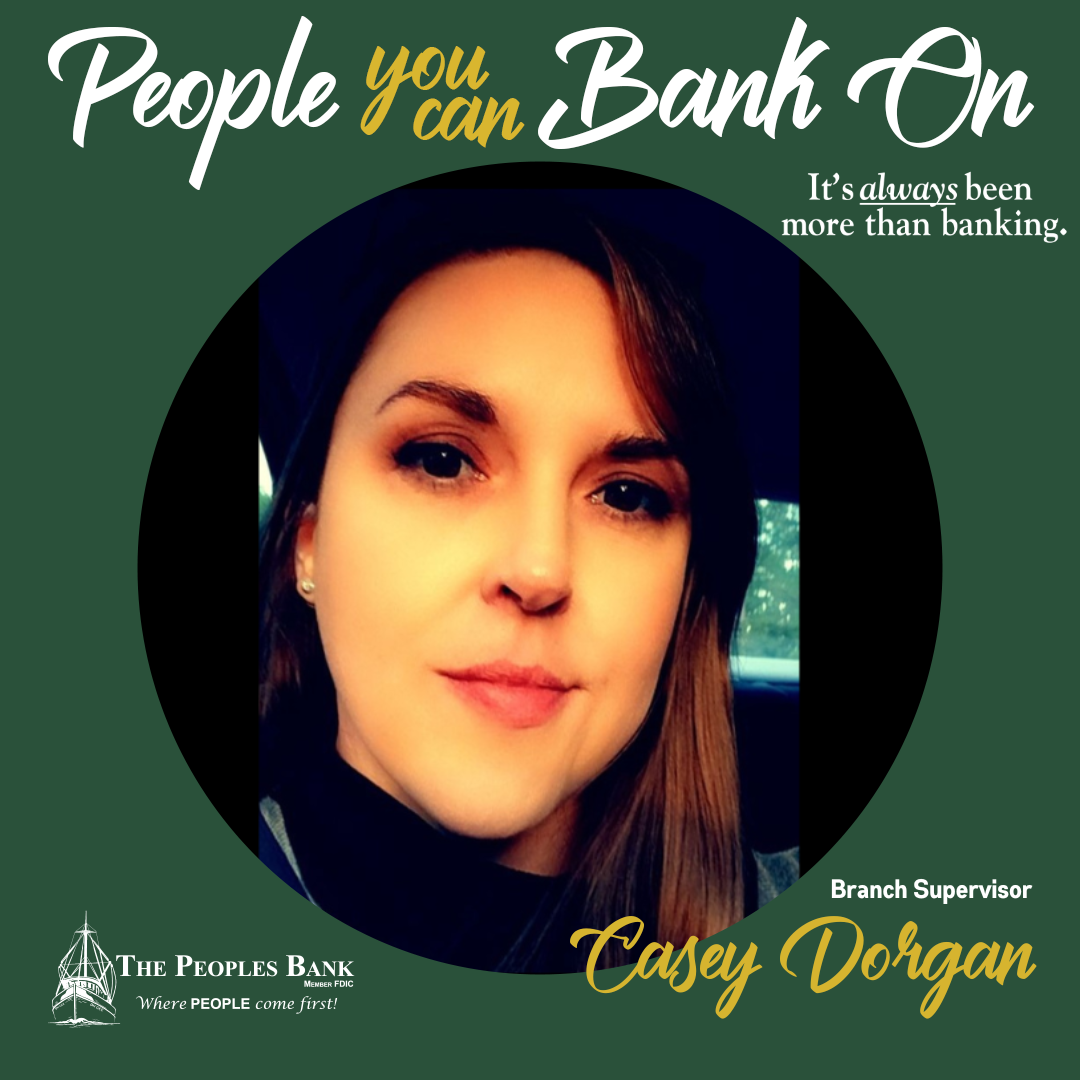 We Congratulate Casey Dorgan on Her 10-Year Work Anniversary.
Casey Dorgan recently reached her 10-year work anniversary at The Peoples Bank! Originally from Metairie, Louisiana, Casey operated in the field of finance for five years before making her way to The Peoples Bank as a Customer Service Representative.
Within five years of starting, she worked her way up to become a Branch Supervisor, a position that she has now held for five more years. She credits her transition to Branch Supervisor as the factor that truly settled her into the world of banking, as it's what has allowed her to really take the reins while at the same time giving her the opportunity to forge lasting connections and friendships with both co-workers and customers alike.
However, what she's found most rewarding about her job is being able to help introduce younger customers to banking.
"They go from scared and nervous to having a solid base in the financial world. I love seeing their confidence increase! It's so important that they learn these things now to prepare them for the future, and I love being able to help guide them."
Congratulations, Casey! 
---