Carolyn Krohn Announces Retirement After 33 Years with The Peoples Bank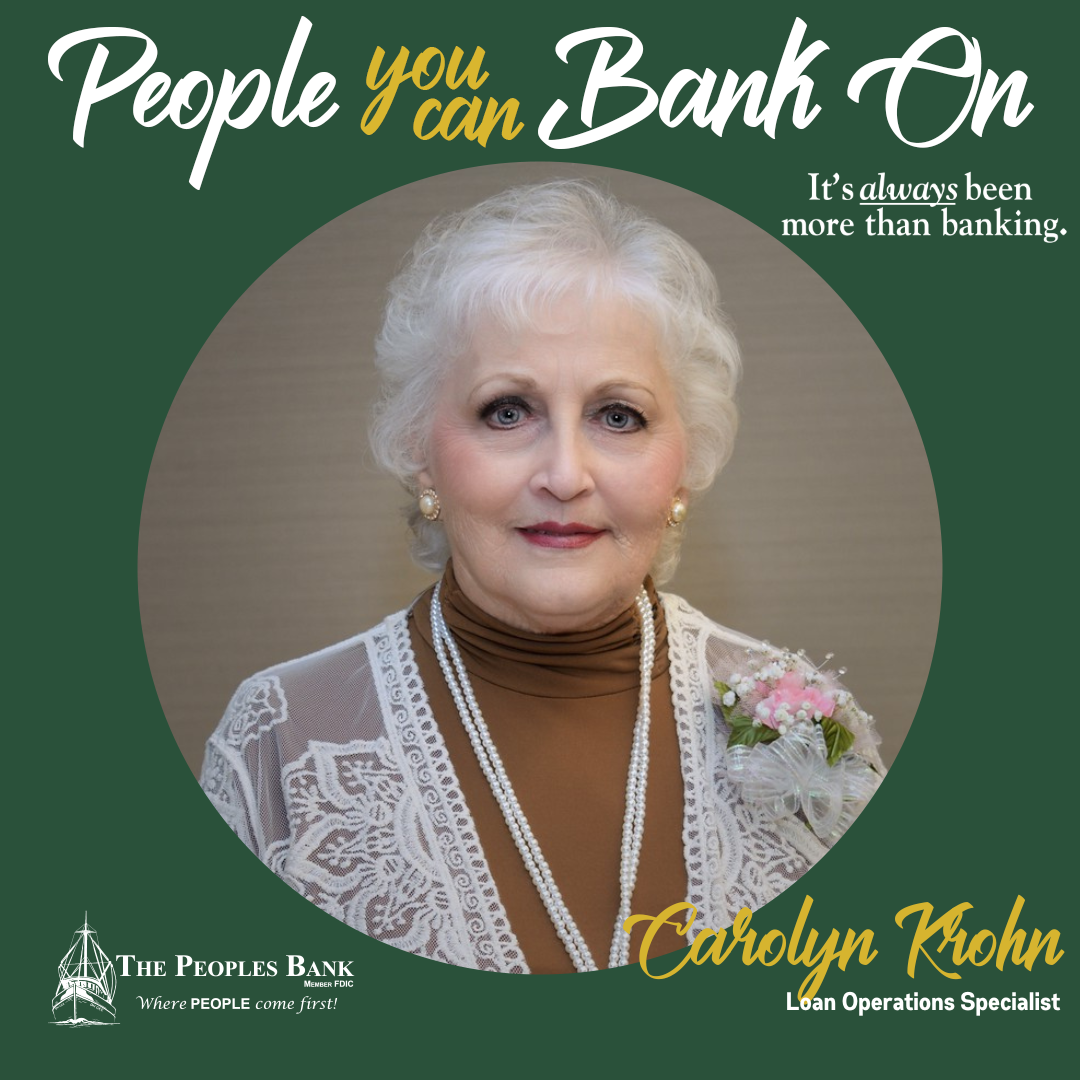 We Congratulate and Thank Carolyn Krohn for Her Decades of Dedicated Service
Carolyn Krohn has announced her retirement after 33 years of service at The Peoples Bank. Today, September 5, 2023, will be her last day, exactly 33 years from when she was initially hired on September 5, 1990. Carolyn has worked as a Loan Operations Specialist in the Loan Operations Department for her entire career. She is originally from Biloxi and has spent a total of 40 years in banking.
For Carolyn, the most rewarding aspect of her position has been working with all the wonderful people in the Loan Operations Department. She especially enjoyed working with the Lenders in preparing each and every phase of loan documentation for The Peoples customers, as it was working together as a team that helped keep her both energized and efficient. During her time at The Peoples Bank, Carolyn has indeed seen it all, having survived Y2K, Hurricane Katrina, and the COVID-19 pandemic — always working diligently with her team along the way.
"If you like what you do, then you'll do a great job!" Carolyn said, as a piece of advice to leave with her Peoples Bank family. "Keep a positive attitude, it's contagious! And be sure to share your knowledge with others. I wish all of my Peoples Bank family much success in the future, and I will miss you all!"
We'll miss you too, Carolyn, as it's truly been an honor and a pleasure working with you all these years!
---